With the Free-for-Life Upgrade
Nanny Care Service Plans include three choices – the Standard Nanny Placement service, the Free-for-Life option, and the Month-to-Month program. These various placement services are available because we believe in giving you options to fit your needs. There are NO UPFRONT FEES for any of these services.
See below for a brief summary of each service. As you may know, the below agency placement fees are separate from the hourly rate that you decide to offer your Nanny.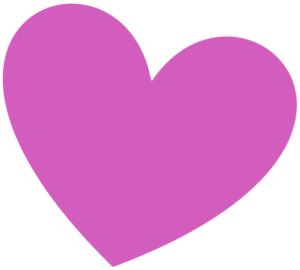 The Standard Placement plan is the most popular Nanny Care Plan that we offer. Families can use this plan to hire a part-time or full-time Nanny. You interview candidates and select the perfect Nanny for your family. All Nannies are fully screened. You set the schedule, pay rate and job duties. The Standard plan offers two choices: part-time and full-time. Both include a courtesy 90-day replacement policy that can be upgraded to Free-for-Life. Placement fee: part-time $5,495 or full-time $5,995 flat rate upon hire.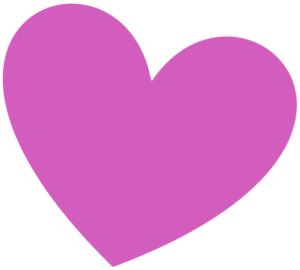 The Free-for-Life upgrade is for families that want to hire a part-time or full-time Nanny, and also want the assurance of a never-ending replacement policy. You interview candidates and select the best Nanny for your family. All Nannies are fully-screened. You set the pay rate, schedule and job duties. 
This plan is perfect for families that want the assurance of an unlimited Nanny replacement policy or want seasonal Nanny service while in South Florida. Please note: this plan is for each consecutive staff hire. If multiple, concurrent staff is required, a placement plan would be requested per employee. Placement fee: $10,995 flat rate.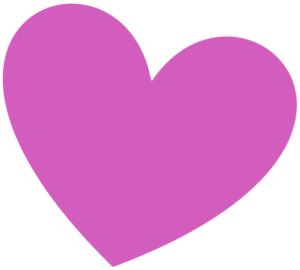 The Month-to-Month plan provides unlimited access to childcare services on a monthly basis. Use it from 1-15 months. There is no contract; it can be cancelled anytime. All nannies are fully-screened. This program is ideal if you're not sure how long you need your Nanny, or if you only require childcare during the summer or while on an extended vacation in South Florida. Placement fee: $595/month. A fee of $75 will be applied for cancellations without a 24-hour notice for any service.
"On top and great agency. They provided incredible service... You can deal with these people with confidence."
You can either choose a plan above or select the "Get Started for FREE" button below. We will start by conducting a FREE Nanny search. If you are happy with the candidates we've selected for you, then you can begin interviewing right away. You'll set the pay rate, hours and work schedule for your Nanny employee. 
Why do we start with a free search?
Two reasons. First, we want to ensure that we can make a satisfactory placement based on the needs indicated to us. Second, we want you to be confident that Kensington is sending South Florida's top candidates in terms of education, experience and references.
Compare the Nanny Care plan and the 'No Fee' Nanny service
Nanny Care plans

'No Fee' Nanny service

Instant application approval, free personalized search

Application review/approval

Nanny is employed by the family

Nanny is paid by Kensington Nanny each week

Family sets the Nanny's pay rate

Pay rate set by the agency

Family creates benefits package such as paid time off, holidays, etc.

Kensington creates benefits package such as paid time off, holidays, etc.

On-call babysitting service not included

On-call babysitting service included

'Free-for-life' placement services available, never pay a placement fee again

Application, inspection and approval required before placement
With all services, you choose:
Your Nanny
Your schedule
The start date
The daily tasks
May we suggest adding the Free-for-Life Nanny Care upgrade?
Some families may need to hire more than one Nanny during their children's various stages of growth as their childcare needs change. We are happy to offer unlimited Nanny services with this plan.
You get unlimited Nanny service, anytime:
Part-time and full-time care
Before and after-school care
Baby Nurse care 
Summer & vacation care
"When we transitioned from a full-time Nanny to a part-time Nanny, Kensington was there for us."
How much should I pay my Nanny?
Download this FREE guide to learn what the competitive pay ranges are in your area. You can also contact Kensington Nanny for a complimentary consultation.
Complimentary Hiring Tools & Resources
When you choose Kensington Nanny as your Nanny placement service, you may receive specialized employee hiring tools designed by our jobs manager, Elizabeth von Dietrich, to help you make the best hiring decision for your family.
Nanny/Family Work Agreement – a customizable work agreement that you can provide to your new Nanny to detail her job description, house rules, benefits, etc.
Preparing for Nanny Interview – a document that contains suggested interview questions and suggestions on what to look for during your interview.
Family Interview Notes – a document that helps you to organize your thoughts on each candidate so that you can compare candidates easily and conveniently.
Employment & Tax Consultation – to help you understand what Florida domestic employment laws are.
Replacement Policy – Kensington offers a replacement policy to ensure you are happy with your hiring decision.